Obituaries
Lynn Harwood
Nov 30, 2017
Bonham, Texas -- Funeral services for Lynn Harwood, 71, of Richardson, Texas will be held on Saturday, December 2, 2017 at 2:00 p.m. at Wise Funeral Home Chapel in Bonham, Texas. Bro. Mickey Lyles will officiate. Burial with military honors will follow at Duplex Cemetery in the Duplex Community of Fannin County, Texas. Lynn passed away on November 28, 2017 in Richardson, Texas.
He was born March 23, 1946 in Ivanhoe, Texas to Tola Harwood. Lynn attended Yuba, Oklahoma schools, graduating in 1964, where he played basketball and baseball. He was a retired United States Postal Employee for Richardson, Texas and was a United States Army Veteran and was on active duty as an MP at an underground missile base in New Jersey, where he attained the rank of Sergeant. He grew up attending the Church of Christ and enjoyed hunting and fishing and doing puzzles. He and his wife especially enjoyed their pet dogs, Ginger, Dusty and Tinkerbelle and cat, Lucky.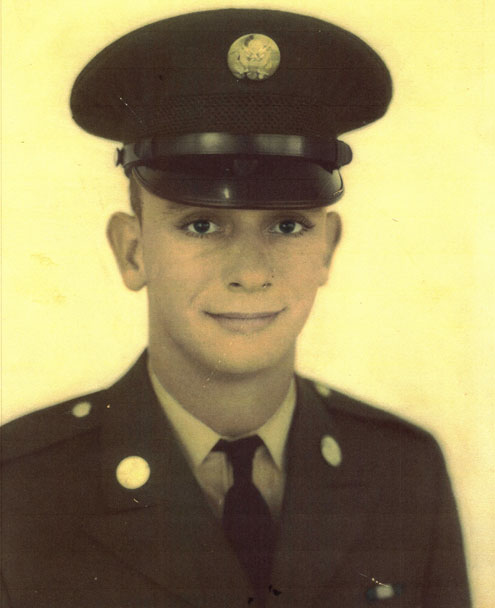 Lynn Harwood was preceded in death by his mother, Tola Harwood, step son, Lance Wilson and wife, Carol Sue Harwood.
Surviving are his brother, Ron Harwood and wife Brenda of Katy, Texas. Other surviving family include, Nieces: Kris Poldervaart and husband Robert of Katy, Texas
Kim Gay and husband Donny of Warrenton, Virginia
Great Niece: Sydney Meek and Great Nephew: Shane Poldervaart
Great Nephews: Eli and Caleb and Jonah Gay
Pallbearers will be Hall Hix, Terry Smith, Lee Skinner, Mickey Dyson, Larry Speaks, and Robert Polservaart.
The family will receive friends at the Wise Funeral Chapel 1:00 p.m. until service time on Saturday, December 2, 2017.
Memorial contributions may be made to the American Cancer Society at www.cancer.org
An online guestbook is available at www.wisefuneralhome.com