School News
Honey Grove High School Beta Club sponsors food drive
Nov 30, 2017
Honey Grove High School Beta Club sponsored a food drive during November to provide Thanksgiving baskets for 42 families in the community. The entire student body Pre-K through 12 collected food items.

The Beta Club begin sorting, sacking, and delivering the food the week of November 13. Over 8000 non-perishable food items were collected. Each family also received a turkey or ham that was bought with generous donations from community members, businesses, and churches.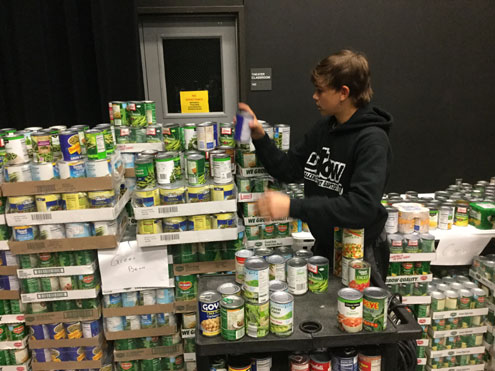 The Honey Grove community is fortunate to have the support of our school and community in this effort. The Beta Club is now busy buying gifts for the same families.
If anyone would like more information on how to buy gifts for Christmas for the needy, call 903 640 3030.