Sports
Seasonal boating regulations for Tishomingo and Hagerman national wildlife refuges
Oct 29, 2017
Dear Lake Texoma Stakeholder:
With the arrival of fall comes the seasonal change in boating regulations at Hagerman and Tishomingo national wildlife refuges. Please pass along the following information to your contacts that may use refuge waters for boating-related activities.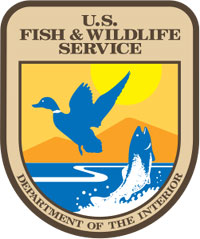 Hagerman and Tishomingo national wildlife refuges overlay onto U.S. Army Corps of Engineers lands at Lake Texoma. Even so, there are differences in boating regulations on refuge waters and the remainder of the reservoir. The primary purpose of the refuges is to provide feeding, resting, and breeding habitat for birds such as ducks, geese, shorebirds, wading birds, and songbirds. To meet our purpose, and to ensure suitable bird habitat is available throughout the year, special boating regulations are in place to limit potential disturbances. The information below summarizes regulations pertaining to boating on Refuge waters:

Hagerman National Wildlife Refuge:

• Boating is permitted from March 15 through September 30, annually. Boats and all other floating devices are not allowed on refuge waters (except Big Mineral Creek; see below) from October 1st through March 14.

• Within the boating season, you may launch only at designated boat ramps located between Pad A and Pad B roads, the end of Tern Road, and L Pad Road. Hand launching for canoes and kayaks is also allowed at Big Mineral and Goode Day Use Areas.

• From October 1 through March 14, we allow non-motorized boats in Big Mineral Creek from the point where it joins Lake Texoma to the upstream end of navigable waters. Launching during this period is only permitted from L Pad Road or by hand at the Big Mineral Day Use Area.

• Big Mineral Creek, upstream from the point it flows into Lake Texoma to the end of upstream navigable waters, is a no-wake zone.

• As you enter Refuge waters on the Big Mineral Arm of the lake, several buoys mark the northern refuge boundary.

• All State and Federal regulations apply to boats using Refuge waters.

• Airboats, hovercraft, and personal watercraft (including jet skis) are prohibited.

• Swimming and water skiing are prohibited.

• Glass containers and bottles are prohibited.

• Fishing is in accordance with State regulations. A State of Texas or Lake Texoma fishing license is required.

Tishomingo NWR:

• The boating season runs from March 1 through September 30 annually on refuge lakes and the Washita River. Caution: Cumberland Pool contains floating debris and submerged concrete structures.

• Tube fishing or fishing with the aid of an inner tube-type flotation device as part of a pair of waders on Cumberland Pool or Refuge lakes is permitted only during boating season.

• All State and Federal regulations apply to boats using the Refuge.

• Airboats, hovercraft, and personnel watercraft are not permitted.

• Swimming and water skiing are not allowed.

• Boating, fishing, and entry into the Bird Sanctuary Zone is prohibited.

The Bird Sanctuary boundaries are designated by signs and buoys south and west of the Headquarters Boat Ramp (excluding the mouth of Pennington Creek) and the Sandy Creek Peninsula.

• Fishing and boating is allowed year-round in Wildlife Management Unit Ponds.

• A State of Oklahoma or Lake Texoma fishing license is required.

A complete list of Hagerman and Tishomingo National Wildlife Refuge fishing and boating regulations can be found at:
http://www.fws.gov/refuge/Hagerman/visit/rules_and_regulations.html and http://www.fws.gov/uploadedFiles/Hunt-FishRegs_508_2013.pdf (Tishomingo)

Please contact Hagerman NWR at (903) 786-2826 or Tishomingo NWR at (580) 371-2402 with questions.

Thank you for your assistance.

Kathy Whaley, Refuge Manager
Hagerman NWR

Rick Cantu, Refuge Manager
Tishomingo NWR
_____________________________________________________

The mission of the U.S. Fish and Wildlife Service is working with others to conserve, protect and enhance fish, wildlife, plants and their habitats for the continuing benefit of the American people. We are both a leader and trusted partner in fish and wildlife conservation, known for our scientific excellence, stewardship of lands and natural resources, dedicated professionals and commitment to public service. For more information on our work and the people who make it happen, visit www.fws.gov or http://www.southwest.fws.gov.