Front Page
Park Place Jaguar Land Rover DFW grand opening in Grapevine
Oct 1, 2017
Park Place Jaguar/Land Rover DFW General Manager Matt Woolsey; Sean Donohue, DFW Airport CEO; Ken Schnitzer, Park Place Dealerships chairman/founder; Chris Marchand, Executive Vice President, Jaguar Land Rover; and Jordan Case, Park Place President
After 30 years of serving North Texas, the only thing more exciting than Park Place Dealerships opening another dealership in DFW is when they open two simultaneously. Park Place Jaguar Land Rover DFW quietly opened in July but waited until September 21 to launch the two brands with a grand opening fete with more than 500 guests.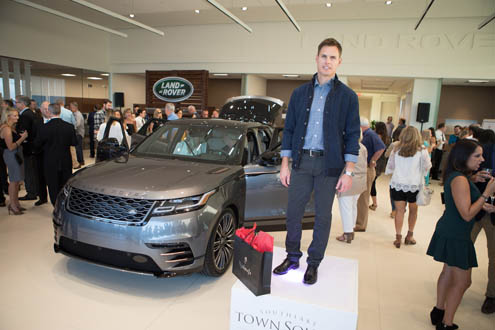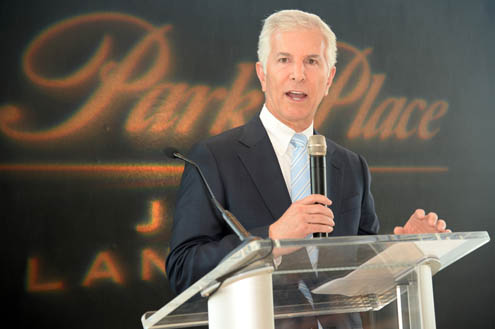 Ken Schnitzer, Park Place Dealerships chairman/founder, welcomes guests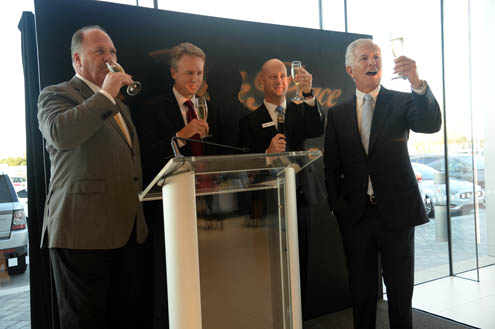 Park Place President Jordan Case; Jaguar Land Rover Executive Vice President Chris Marchand; Park Place Jaguar/Land Rover DFW General Manager Matt Woolsey; Park Place Dealerships Chairman/Founder Ken Schnitzer raise a toast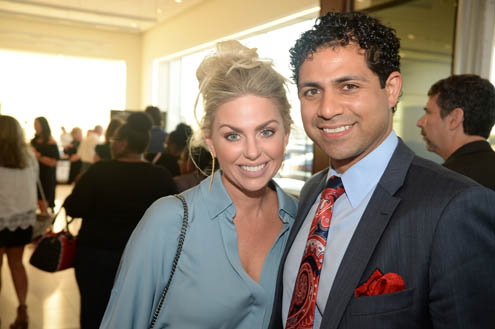 Located at the crossroads of Dallas-Fort Worth, on the south side of State Highway 114 between Main Street and Texan Trail Parkway, the dealership sits on eight acres near DFW Airport. The two iconic brands share a roofline but have separate showrooms for their respective vehicles.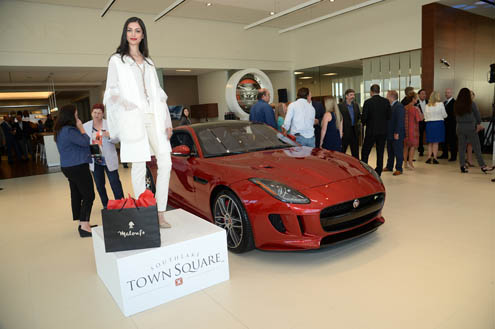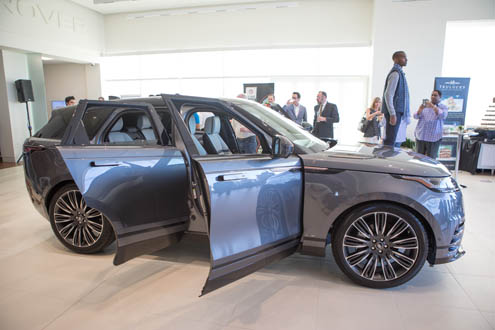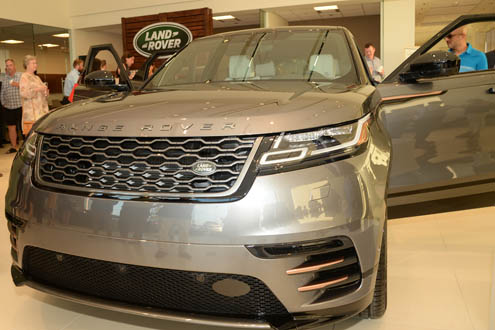 "Park Place Jaguar already had a successful history in Plano," explained Jordan Case, Park Place president. "It earned the "Pride of Jaguar" award five years in a row. Only 16 of the 162 Jaguar dealers across the U.S. receive this recognition for customer advocacy, sales and business excellence. Out of the 16, only one Jaguar retailer is awarded the "Marque of Distinction" title. Jaguar Plano earned the esteemed award as the number one Jaguar dealership in the country three years in a row. The new dealership already blew away the previous pre-owned sales record in August, and led all DFW Jaguar Land Rover stores in new car sales for both Jaguar and Land Rover sales. The Service Department set an all-time record for the franchise and Parts had their third best month ever. We're excited to bring Jaguar and Land Rover to the Grapevine-Colleyville area."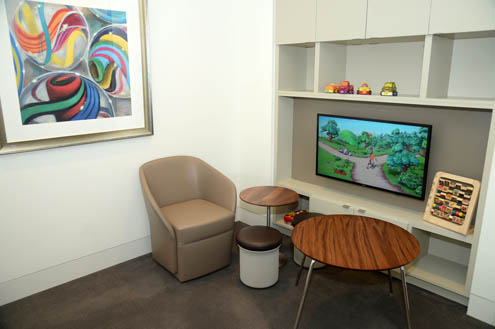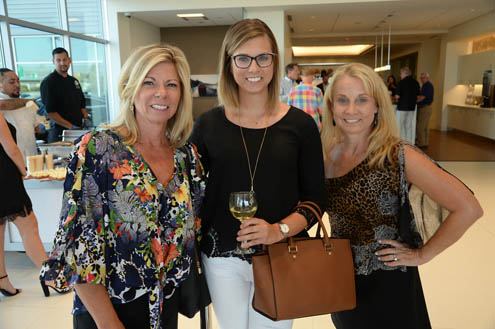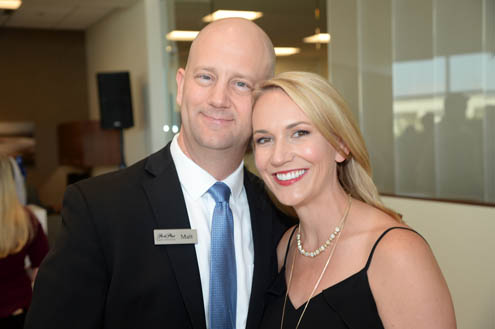 Park Place Jaguar/Land Rover DFW General Manager Matt Woolsey & wife Anne
Park Place partnered with Southlake Town Square to showcase the best of the area: Kim Dawson models featured fashions by Malouf's, Vineyard Vines and Elaine Turner next to the Jaguar F-Type sports car and the all-new Land Rover Velar SUV in their respective showrooms. Allen Edmunds and Kendra Scott were also presented in the Fall Retail Showcase. Guests enjoyed sushi and fried dumplings from Sushi Zushi; jumbo shrimp from Truluck's; Korean BBQ tacos by Del Frisco's Grille; chicken artichoke crostinis by Brio; and sweet delights from Sugaire. Guests also enjoyed specialty cocktails like Solerno Cosmos and Hendricks Cucumber Coolers. As night fell, guests were invited to the New Car Delivery Area for The Balvenie Scotch and Cigar Bar. DJ Paul Paredes kept the crowd energized with a lively, modern playlist. Guests also enjoyed a fun photo booth by Mir Mir Photos.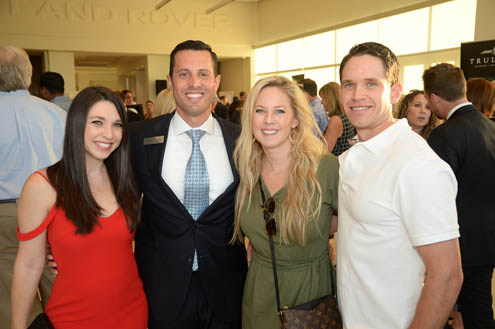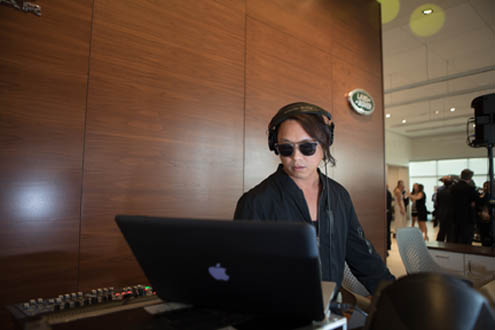 DJ Paul Paredes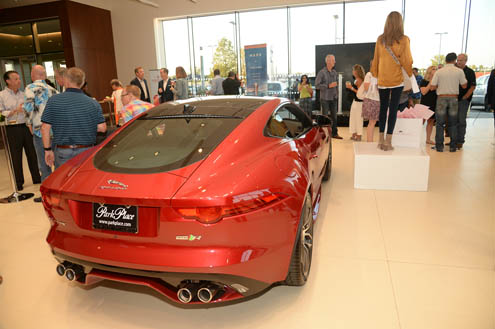 Park Place Jaguar Land Rover DFW is a two-story, LEED-certified facility. The shop includes 34 service bays and an 18-car service drive. The showroom can accommodate up to 12 new Jaguar and Land Rover vehicles. Inside the Client Lounge, there's comfortable seating, complimentary beverages and snacks, and even a children's playroom.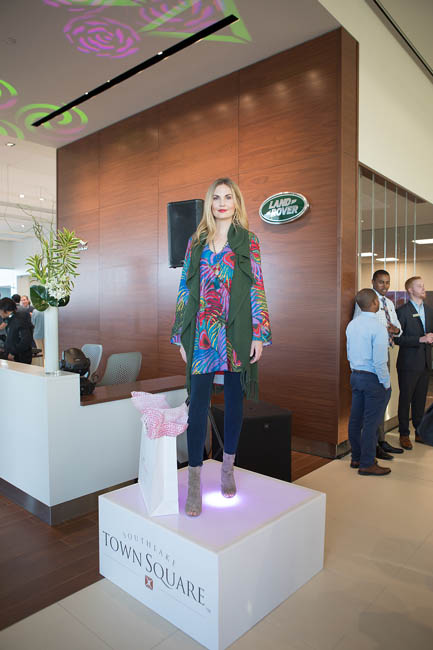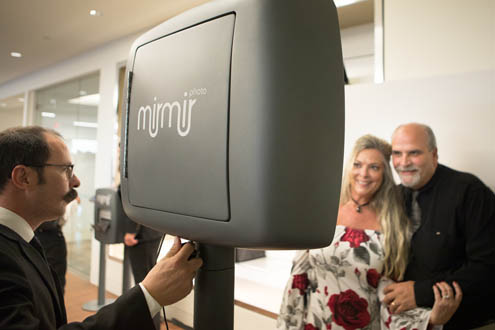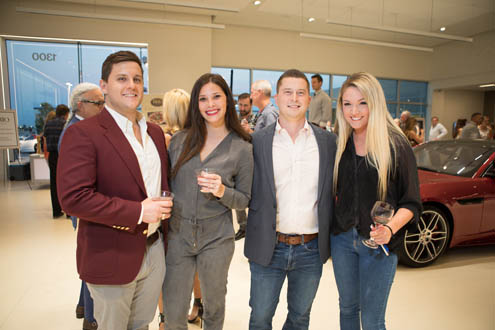 The origins of Jaguar can be traced back to a company that began by making motorcycle sidecars in 1922. The Swallow Sidecar Company later started building automobiles and moved to Coventry, switching its name to Jaguar after the Second World War. It produced premium saloons and sports cars, including the legendary XK120.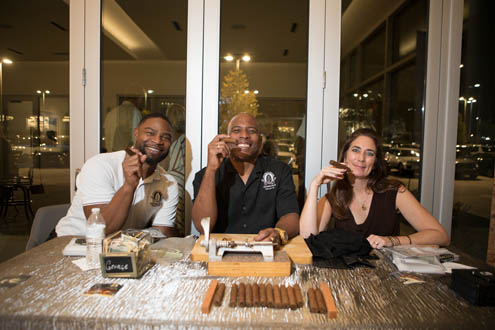 After Tata Motors, India's largest automobile manufacturer, acquired Jaguar and Land Rover from Ford in 2008, it merged the two marques into a single company. U.S. sales for Jaguar Land Rover surpassed 105,000 in 2016, which was an annual sales record for the two brands. Land Rover reached a new annual high mark of 73,861 units, an increase of five percent from 2015.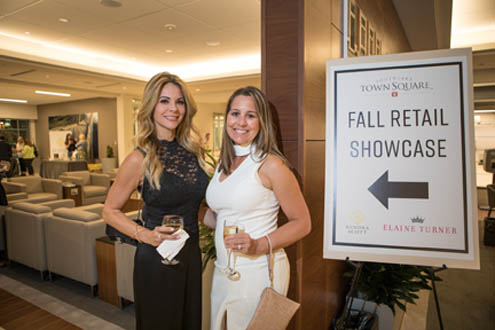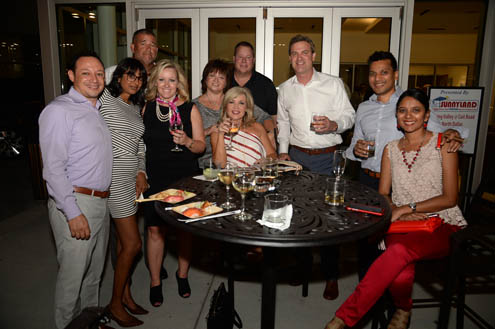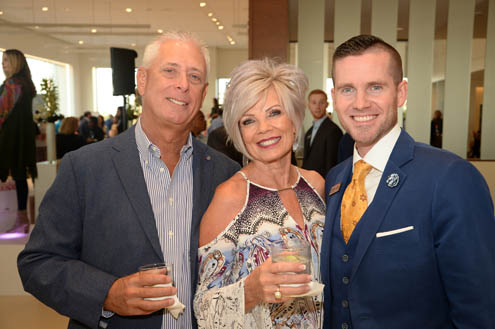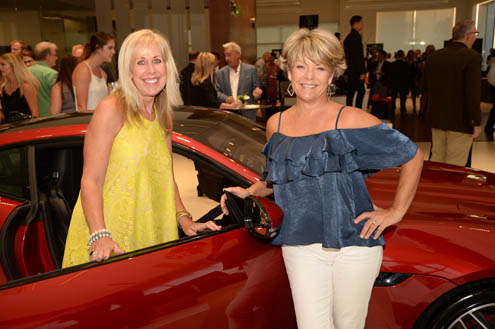 Ken Schnitzer founded Park Place Dealerships 30 years ago with a single Mercedes-Benz dealership on Oak Lawn. Today, Park Place Dealerships employs more than 2,000 people and operates 16 full-service dealerships representing luxury brands including Lexus, Mercedes-Benz, Porsche, Volvo, Jaguar, Land Rover, Lotus, Rolls-Royce, Bentley, Bugatti, McLaren, and Maserati. Park Place will open a new Grapevine Porsche dealership in 2018. For more info, visit parkplace.com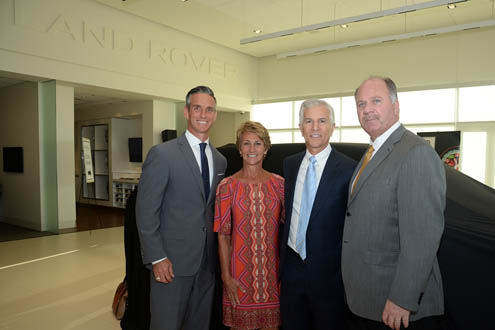 Park Place Leadership team: Tony Carimi, Director of Service Operations; Sherry Miller, VP Human Resources; Ken Schnitzer, Chairman/founder; and Jordan Case, President