Entertainment
Earl Blalock receives military marker after almost 100 years
Oct 8, 2017
Fannin County, Texas -- Thanks to the efforts of several good Fannin County people, the grave of Justice Earl Blalock, who died from pneumonia in October 1918 while in training camp preparing to go overseas in The Great War (World War I), now has a military marker.
An article in the Bonham Daily Favorite of August 16, 1918 lists the names of 123 men called to appear before the local draft board from August 26 to August 30. One of these men, Justice E. Blalock, then 25 and farming near Ector, was apparently found fit and enlisted in the US Army on August 27, 1918. He was a private assigned to the 165 Depot Brigade and on September 24 attached to the 33rd Infantry. Sadly, his service was short lived.
His photograph is on the Gold Star Record of Our Honored Dead, Fannin County, an amazing memorial now at the Fannin County Museum of History.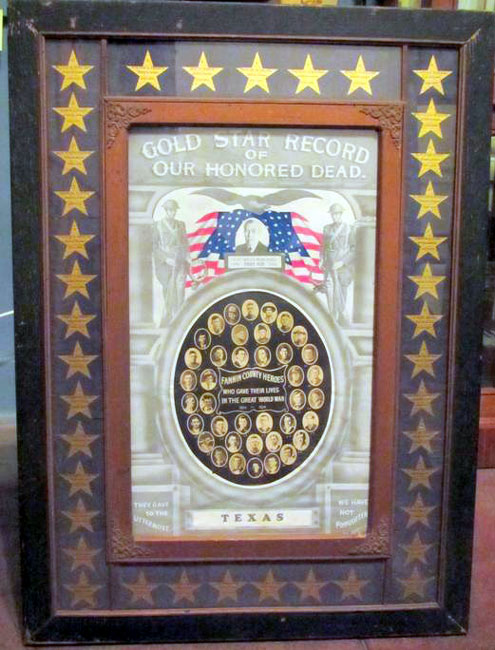 Military records state that he died from lobar pneumonia while in training on October 5, 1918. It appears that he was a victim of the influenza pandemic then sweeping the world and often acquired by soldiers while living in crowded barracks. A significant number of the Fannin County men who died while in service in World War I died of the flu and its complications. See http://www.fannincountyhistory.org/world-war-i-deaths.html
Records of Willow Wild Cemetery indicate that this son of James Henry Blalock and Sarah Cole Blalock was buried on June 4, 1920.
An article about the 50th Wedding Anniversary of his parents in 1939 states: "A son Earl Blalock was killed in the World War." We do not know why the burial at Willow Wild was delayed. It may have been that until the epidemic could be brought under control, bodies could not be shipped back home.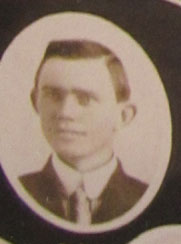 In researching the Fannin County soldiers who died during the Great War, Suzie Henderson of the TXFannin GenWeb and Carolyn Lawrence of the Willow Wild Cemetery Association realized this soldier remained buried in an unmarked grave. This just didn't seem right.

Since they had his service number and service record, they had the information necessary to order a military marker to place on his grave. Carolyn enlisted the help of Stephen Murden of Wise Funeral Home and a marker was ordered. Then the application was denied! The application must be ordered by a family member or an authorized Veterans Service Officer. Suzie and Carolyn then enlisted the aid of of Paul Chandler, our Fannin County Veterans Service Officer at the VA Center in Bonham, and the military marker was again ordered. This time with a significantly better result!

The marker recently was delivered to Wise Funeral Home.arrived. Many thanks to Colonial Monmuent in Denison which picked it up and set it on a concrete pad at the cemetery at no charge.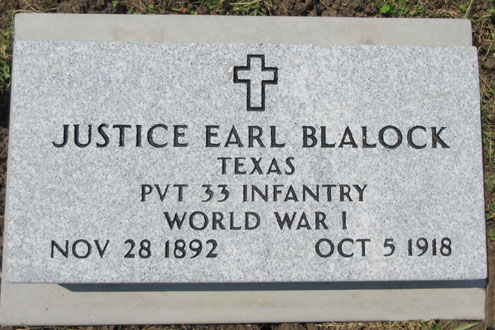 During the centennial observance of World War I, it is fitting that at long last the grave of this young man who died in the service of his country is honored.