School News
United Methodist Women donate blankets to Bonham ISD Head Start
Aug 25, 2017
Bonham -- Faith, Hope, Love in Action is the logo for United Methodist Women. This year, just like over the last 23 years, the Bonham United Methodist Women have made blankets for the Head Start program at Bailey Inglish. This year 159 blankets were delivered which is more than 222 yards of fabric at an average of $4 a yard or $900 to Head Start. These blankets are made with Love and Faith and Hope for each child to use during their nap time.
The project was started by the late Ruth Havens who saw a need over 23 years ago. Nelda Redman headed the program for many years after Ruth; now, Betsy Sterkel is the chair of the Blanket Mission Project. At an average of 150 blankets per year (most years more) that is at least 3,300 children who have napped securely under colorful cover- totaling more than 4,620 yards of fabric!
The blankets are made from 1&1/4 yards of material each; should you have any cotton broadcloth or cotton poly blend you would like to donate, please contact Betsy Sterkel at 903-870-6221 or Mary Minge, UMW president at 903-583-3481, or you can drop it off at the office of the First Methodist Church, 801 Star, Bonham, Texas.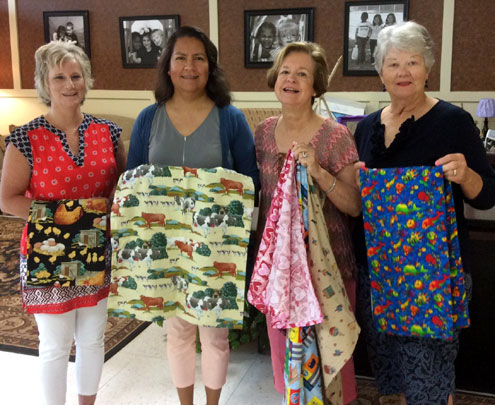 Blankets are already made for the next year. This is a nonstop year round project. Just one of many Bonham UMW's yearly mission projects made with Faith, Hope & Love in Action.