Lifestyles
North Texas mom pens second book over losing teenage son to suicide
Aug 23, 2017
Living Without You: Our Year of First Without You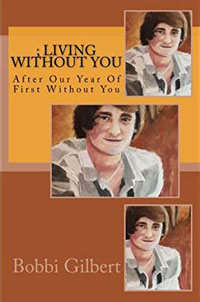 Whitewright, Texas -- Bobbi Gilbert states, "So much has continued to happen in our lives since the first year of losing Pierce, our 17-year-old son, to suicide two years ago, that I felt compelled to pen another book."

On April 20, 2015, their lives would forever be spun on a different axis, due to their son's decision of that early morning to commit suicide in his ex-girlfriend's yard.

The Gilbert's feel that dying from depression is no different than dying from any other disease. They chose not to sweep under the rug the reason for our son's death, for what good would that do.

"This book is a continuation of Our Year of First Without You: A journey through suicide and organ donation. It catches the readers up on the lives of Pierce's friends, his recipients, and our life," Gilbert states.

IT also contains articles about depression, dealing with someone suicidal and several articles written by teen describing their dealings with depression and suicide attempts.

"Pierce saved 5 lives through organ donation, which is his legacy. My legacy for him is advocating for suicide awareness and prevention; thus, hopefully saving a life," said Gilbert.

The book can be purchased through: Amazon in paperback, or for Nook & Kindle.