Front Page
22nd Annual Killis Melton Ice Cream Crank Off June 25
Jun 25, 2017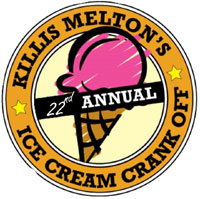 McKinney -- Looking for family fun? Plan to bring the kids to Chestnut Square Historic Village in McKinney on Sunday, June 25!

Don't miss the grand re-opening of Doc & Clyde's Ice Cream Freezer Museum!

You're likely to see Clyde at the Crank Off, and he'll be glad to tell you the story of Killis, and the history of this special event.

What is an ice cream crank off? Picture a chili cookoff, but with ice cream! Ice cream must be homemade, and cranked onsite for competition. Last year, there were over 30 flavors to sample and judge.

Where? Chestnut Square Historic Village!

Who? Kids of all ages! Admission is free, activity and refreshment tickets are $1 each. Games and activities cost 1-5 tickets. Ice Cream and lunch costs 3-5 tickets. Competition (Crank Off) tastings available, and you can vote for your favorite! Weather permitting, some 3000 people have come out to play, eat, and celebrate!

We are registering competitors now!

Contact Event Manager LaDonna Doyle for more information. LaDonna@chestnutsquare.org No fee to compete!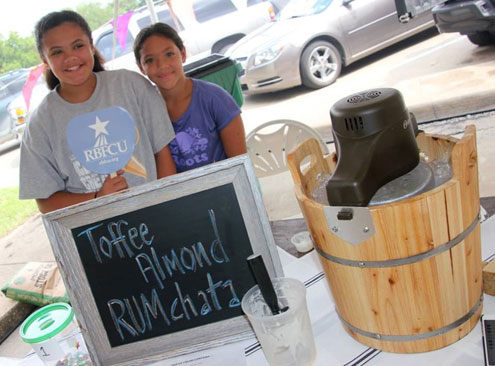 Love to make ice cream? Sign up now to be a "Cranker!"