Entertainment
First transcontinental military convoy departed D.C. July 7, 1919 bound for San Francisco
Jul 8, 2020
According to MapQuest, it takes approximately 40 hours to drive the 2,820 miles from Washington, D.C. to San Francisco.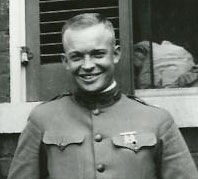 Compare that with a very different journey a 29-year-old lieutenant colonel named Dwight Eisenhower experienced in 1919 as a member of the first transcontinental military convoy.

In a test to determine how long it would take a military convoy to respond to an incident on the West Coast, more than half of the 3,200-mile journey from Washington to San Francisco was on dirt roads and it took almost 60 days.

According to the Eisenhower Presidential Museum archives, the convoy traveled along the Lincoln Highway, a transcontinental route established in 1913.

Communities across the county turned out to cheer on the highly publicized convoy, but along the way bridges buckled under the weight of the military vehicles, several vehicles bogged down in mud and others suffered a variety of mechanical issues.

Memories of his experience on the 1919 convoy persuaded Eisenhower that a vastly improved interstate highway system was a necessity, for the military as well as the public.

During World War II, Eisenhower saw the benefits of the German autobahn network. After winning the presidency in 1952, two years later Eisenhower would announce his vision -- a "Grand Plan" for an improved national transportation system.

In 1956, the Federal Aid Highway Act of 1956 was signed by President Eisenhower, officially creating the United States Interstate Highway System.