Front Page
Donor presents Bonham Public Library with special gift
Mar 21, 2017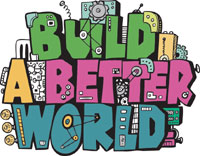 BONHAM -- Summer Shaud has fond childhood memories of weekly trips to the Bonham Public Library with her mother.

She recalls its annual Summer Reading Program "with all those stars for books I read."

Shaud remembers the carousel -- located in the children's section, at the time -- with books on display.

She wanted to find a special Christmas gift for her mother, Janice Stanford Finnell, who died recently after a battle with lymphoma.

Shaud, a 1996 Ector and Harvard graduate, contacted Bonham Public Library director John Hayden who discussed the desire with a few board members.

Following consultation, Shaud and her husband chose to donate $10,000 to the Bonham Public Library to support the annual summer reading programs during the next three years in honor of Finnell.

Finnell, a former Ector High School English teacher, will be noted extensively as amongst the sponsors of the annual summer reading program, which will expand the event from four weeks to seven weeks with opening and closing parties, for the next three years. Her name will appear on the t-shirts children receive for completing the program which requires 16 hours of reading. A plaque bearing her name will be affixed to a wall in the children's section, noting the donation. Book purchases in support of the program will also be made with the funds.

"We truly appreciate this gift and Summer's and Janice's passion for reading," remarked John D. Hayden, Library Director. "With this gift we can greatly enrich the lives of young people in Fannin County."