Entertainment
Prince Polecat
Aug 15, 2016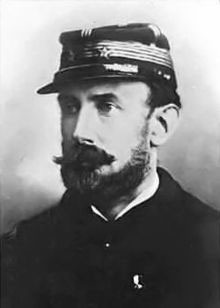 Prince Polecat

His name was just too much for the Texans under his command, so they called him "Prince Polecat," a nickname that delighted the general. In a Confederate army officered by men of all manner of backgrounds, Camille Armand Jules Marie, Prince de Polignac was still one of a kind.

He was French, born in Millemont, Seine-et-Oise, France on February 16, 1832. His family was of the nobility and then some. His mother had been one of the closest confidants of Queen Marie-Antoinette, and his father was an important minister under Charles X.

Young Polignac studied music and mathematics at St. Stanislas College before joining the French army in 1853 and serving in the Crimean War. He left the service in six years later and journeyed to Central America to study economics and botany, and then in 1860 came to the United States.

With the start of the American Civil War, Polignac joined the Confederate army, seeing staff duty with P.G.T. Beauregard and Braxton Bragg. He fought at Pittsburg Landing and Corinth, and in January 1863, became a brigadier general in the CSA. In March he transferred to the Trans-Mississippi Department and took command of a Texas brigade made up of infantry and dismounted cavalry units.

Polignac's Brigade served in Alfred Mouton's division during the Red River Campaign, and he took command of the division when Mouton was killed at the Battle of Mansfield on April 8, 1864. Promoted to Major General in June, Polignac continued in command until March 1865 when he went on a special mission to France in an unsuccessful effort to enlist the support Napoleon III for the Confederacy.

Back in France, Polignac resumed his Central American connections and studies, and then went back into the French army. As a brigadier, he commanded a division in the Franco-Prussian War of 1870-71. After the war he married, had a daughter, was widowed, married again, and had two more daughters and a son. At the time of his death in Paris on November 15, 1913, Prince Polecat was the last living major general of the Confederate service.